Yacine
Benani
Associate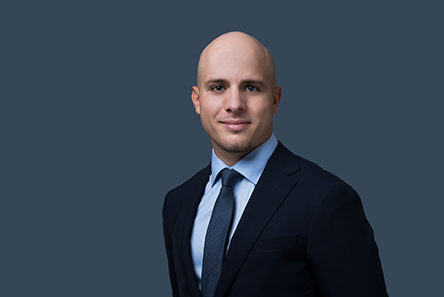 A member of the Paris Bar since 2022, Yacine Benani is an associate in the Corporate department. He works on M&A and private equity transactions and, more generally, in the area of corporate law, with listed and unlisted companies, in a national or international context.
In the area of M&A, Yacine is involved with a wide range of projects for the acquisition of companies or assets, partnerships and joint ventures between public or private players, divestitures and assets reclassifications, restructuring, mergers, etc.
In the area of Private Equity, he assists investors and founders in all types of private equity transactions.
Yacine is a graduate of University Paris I Panthéon-Sorbonne (Master II in Business Law) and of University Paris II Panthéon-Assas (Master I in Business Law). He also holds an International Certificate in Corporate Finance (ICCF) from HEC Paris.
Before joining Bersay, Yacine completed several internships within Corporate M&A departments of international business law firms, at Gowling WLG (Paris), Arendt & Medernach (Luxembourg) and Jeantet (Paris). He also teaches corporate law at Paris I Panthéon-Sorbonne University.
French
English
Areas of expertise
Acquisitions of companies or assets
Partnerships and Joints Ventures
Divestments, asset reclassifications and restructurings
Innovation / Venture Capital
Buy-outs, LBOs, MBOs, MBIs, & BIMBOs

All teams