Juliette
Vacheron
Associate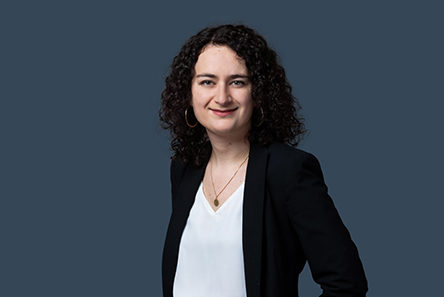 A member of the Paris Bar since 2022, Juliette Vacheron is an associate in the Corporate department. She works on M&A and private equity transactions and, more generally, in the area of corporate law, with listed and unlisted companies, in a national or international context.
In the area of M&A, Juliette is involved with a wide range of projects for the acquisition of companies or assets, partnerships and joint ventures between public or private players, divestitures and assets reclassifications, restructuring, mergers, etc.
In the area of Private Equity, she assists investors and founders in all types of private equity transactions.
Juliette is a graduate of University Toulouse I Capitole (Master II – In-House Counsel).
Before joining Bersay, Juliette Vacheron did several legal internships, as a lawyer for the legal department of a consumer protection group (UFC Que Choisir), at an engineering consulting company (EXTIA), and at the legal department of EY as part of her induction training. During her Master II studies, Juliette spent one year as an intern with the business law firm Athena Conseil, in Mulhouse. She completed her last internship at Bersay in the Corporate M&A / Private Equity team before becoming an associate.
French
English
Areas of expertise
Acquisitions of companies or assets
Partnerships and Joints Ventures
Divestments, asset reclassifications and restructurings
Innovation / Venture Capital
Buy-outs, LBOs, MBOs, MBIs, & BIMBOs

All teams