Frédéric
Flatrès
Partner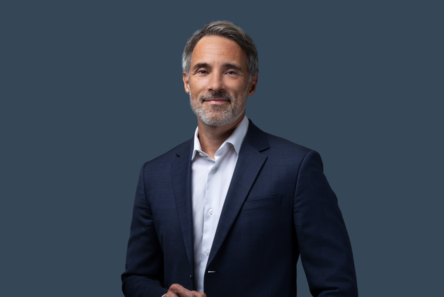 A member of the Paris Bar since 1999, Frédéric Flatrès is specialized in resolving all manner of legal disputes that companies necessarily face in the course of doing business, be they French or foreign, listed or unlisted, at all steps of the pre-litigation or litigation process.
He counsels a number of French and foreign companies during pre-litigation or litigation, before the French courts or in the context of domestic or international arbitration.
Frédéric is also recognized for his expertise in real estate law (sale and purchase of buildings, commercial leases and construction law).
He graduated from University of Paris I Panthéon-Sorbonne (DEA in English and North American Business Law, and a DESS in International Trade Law).
Prior to joining Bersay, in 2000, Frédéric worked at Lefèvre, Pelletier & Associés (LPA-CGR avocats) law firm before joining the litigation department of the U.S. firm Landwell (formerly PriceWaterhouseCoopers).
French
English
Areas of expertise
Litigation before the courts
Alternative dispute resolution
References
A French multinational, specialized in the transport sector and in particular the rail sector
Representation and assistance in a dispute with its subcontractor related to a safety defect affecting its products.
A listed company, specialized in logistics equipment and mail sorting
Representation and assistance in a dispute with its joint venture partner following the launch of its competing offer in Europe.
A global multi-energy production and supply company
Representation and assistance in numerous disputes with its partners in the energy savings certificate market.
One of the world leaders in steel production
Representation and assistance in a dispute with its subcontractors involving a defective manufacturing claim.
An M&A and financial consulting firm
Representation and assistance in the context of a liability claim by its client's minority shareholders following the restructuring of its client 

All teams